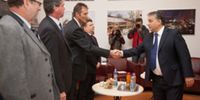 +
Prime Minister Orbán in Ózd
Entrepreneurs and investors held a town meeting in Ózd, with the participation of prime minister Viktor Orbán.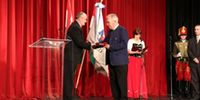 +
Honorary Citizenship of Ózd
Managing director and owner Max Aicher has been distinguished with the Honorary Citizenship of Ózd.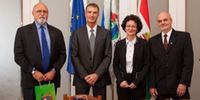 +
Cooperation
The University of Miskolc, the Local Government of Ózd and the big employers in town, among them the ÓAM Ózd Steel, have signed a tripartite cooperation agreement on 3 April 2014.