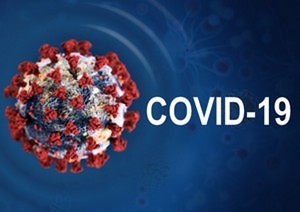 ÓAM WORKER WITH COVID-19?
Company promptly puts additional safety measures in place
On April 10, a worker was taken suddenly ill while discharging his duties. Health personnel promptly alarmed the ambulance that took him to Semmelweis Hospital in Miskolc. First rapid testing showed that he may be Covid-19-positive, but for a confirmation we will have to wait another 48 hours, until April 12.

All coworkers having come into close contact with the individual in the past days have been furloughed by management and were advised to self-quarantine at home. All locations the individual may have bee at in recent times have been promptly disinfected, upon guidance of National Health Service (ÁNTSZ) experts. Face masks have been distributed to all employees, with their use made obligatory.

"Safeguarding the health of our personnel has priority, so we have put in place additional safety measures on top of existing ones. We are in close contact with the experts of ÁNTSZ and follow their advices in all aspects, now and in the future. ÓAM is one of the largest employers in this region, we provide jobs for more than 600 people, so we need to keep operations going amid the highest-level safety measures. I would like to thank all colleagues for being disciplined and for following safety rules. And to the colleague in hospital we wish a quick recovery" - says general manager Dr. Róbert Móger, adding that although personnel has been greatly reduced, operations continue amid restructuring.

It is to be noted that there was a second case of an employee who complained of fever on April 11. He was also hospitalized but later released after testing negative.

Personnel is repeatedly requested to observe the guidelines of hygiene and report promptly to superiors if symptoms develop, especially slight temperature, sore throat, short breath, flue-like symptoms and diarrhea. Also, please do NOT report for work if you start feeling ill at home!
ÓAM has been operating under increased safety measures for weeks now, these are:
Personnel has been kept at bare minimum, individuals within the premises limited;
Home Office for all who can work at home;
Body temperature taken at the gate for all who wish to enter. Slight temperature or fever: NO ACCESS.
Hand sanitizers placed at strategic locations. Information boards displayed with prevention advice and attention being called to observe them;
Smartphone-app developed to disseminate information quickly.
---