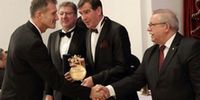 +
BOKIK-ball at function hall Népkert
Several prizes have been awarded at the event that has become a tradition over the years, among them the BOKIK-Prize for business leaders that, this year, has gone to ÓAM Ózd Steel general manager Imre Bartha.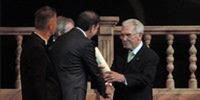 +
Max Aicher awarded the Prima Prize
Among the prize-winners we find ÓAM Ózd Steel that was chosen Steelmaker of the Year in 2017. Managing director Max Aicher represented ÓAM at the event personally and received the prize.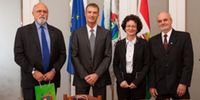 +
Cooperation
The University of Miskolc, the Local Government of Ózd and the big employers in town, among them the ÓAM Ózd Steel, have signed a tripartite cooperation agreement on 3 April 2014.