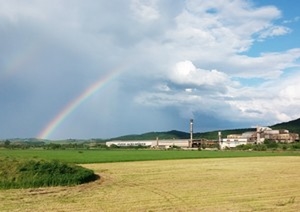 The success story in Ózd set to continue
As it has been reported, the government of Hungary has recently acquired a 20% stake in ÓAM Ózd Steel, owned by German industrialist Max Aicher.
The first meeting of the shareholders and the supervisory board took place at the site in Ózd, on 13 May 2019. Representatives have discussed details of the way forward and protocolled unanimous decisions. The Financial and Business Report 2018 has also been adopted unanimously.
Understanding has been reached about Operation 2019 and about middle and long-term plans and investments. The two sides have agreed on the schedule and joint realization of projects, supported by guarantees. The meeting ended with a tour of the plant and with a meeting with workers.
---